Why Klappenberger & Son?
Why choose Klappenberger & Son?
A fundamental question I asked myself when I decided to franchise my painting and handyman business in 2014 was, "What are the key advantages I can offer in my franchise that will set me apart from the other franchise companies in this segment?"
It is a question that I thought long and hard about and still does to this day! I wanted my painting and handyman business to be the model for my franchisees.  So I needed to include all the successful elements in a repeatable process. 
And using 25 years of learning and experience I had accumulated along the way, what could I  provide, reward, and teach that other franchises don't?"  Our team is constantly thinking about how we can improve margins and gross sales even to this day.  Because we are always improving our franchise model, we had long surpassed the tools and resources I had when I was going it alone.  As you read on, you will see we have:
Bookkeeping services – that gives you time to grow
CRM platforms  – that increase your close rate
Marketing systems with great ROI
What does Klappenberger & Son provide?
I can provide 6 weeks of training instead of the standard 2 weeks. I don't know how someone can be trained in two weeks to run any business for the life of me! We help our franchisees find customers during training, give estimates, identify and hire their staff, and start doing actual jobs in their territory. I am not aware of any other painting/handyman franchise that does this. Truth told – this can't be done in two weeks.
I can provide the largest territories of any painting and handyman franchise in the country. My territories are between 400,000 and 500,000 people. If a franchisee is to prosper, they need a large enough territory to build a significant business.
I can reward my franchisee's with lower royalties as their business grows. Our royalty fees drop as their gross revenues increase. Why? Because I believe in rewarding hard work that produces tangible results.
I personally teach my franchisees how to close the sale. You can do a lot to generate customer leads and write estimates for prospective jobs, but if you can't turn those estimates into actual jobs, that's a lot of time and money wasted. The close rates on job estimates by Klappenberger franchisees are almost double the national average, and we are not the cheapest guys in town by any means!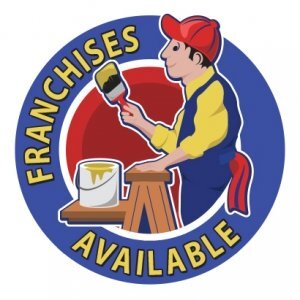 Would you like more information on owning your own Klappenberger & Son Franchise Territory?
For more information on the Klappenberger & Son Franchise Opportunity, please request a Franchise Kit by completing the form below. To speak with someone immediately, please call 410-647-5700 and we'll connect you with our Franchise Sales Director.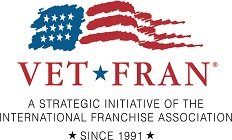 Klappenberger & Son Franchise Training

What to Expect
For any business to succeed, you, as the owner must continually be focused on its success.  Throughout the training process, we will spend time exploring and developing your goals and the best way to achieve them. 
Core Training Items
Estimating— Proper estimating is crucial to protecting your profits and that's why we have generated two different ways of estimating cost. Our estimating system is based on real jobs and it includes many photos to illustrate clearly the subtleties and details of the process.
Video Training—We are the only franchise of our kind with over 45 videos loaded with best practices. Having a proven process from over 30 years of experience will save you from making countless mistakes, greatly increase productivity.  These videos are loaded with valuable tricks of the trade for you and all the workers in the field.
Building Confidence
Upon completion of the initial training, you will not only possess the knowledge required to professionally and efficiently perform all necessary tasks, but you will also be able to speak with confidence about all phases of our painting and related services. Though we will not teach you how to paint, you will know the proper techniques and how to identify and keep the best painters.
People—We will also show you how to find and interview skilled painters and carpenters. Finding excellent help is always a challenge, but drawing on our 26 years of hiring experience I will show you our system for identifying potential risks and quickly spotting poor and unproductive painters.
Marketing/Training—With over 26 years of experience I will personally help you to grow and market your business to meet and exceed your goals. Whether you prefer to specialize in the areas of commercial, residential, property management, government, or some mix, we have proven marketing strategies to ensure your success.
Here at Klappenberger & Son our training incorporates a focus on your personal business goals from day one, so that when your training is complete, together we'll have already begun to establish contacts and potential customers, thus laying the groundwork necessary for your continuing success.
One-on-One Training with Founder David Klappenberger
Online Training Videos for You and Your Painters
Comprehensive Marketing Plan
Quickbooks, Scheduling, and Estimating Training
The Franchise Goal
My goal is to have the most satisfied and successful franchises in our industry. My commitment is to provide the tools, mentoring, and support they need to achieve that goal. We have a support staff that has been in the industry for decades and knows the obstacles and challenges that franchisees face.  With a commitment from the franchisee to follow the system and work the business, I know we can do great things together.
What's the Secret Sauce? Why Choose a Klappenberger & Son Franchise?
Klappenberger & Son is the only painting company that has training videos for everyone. Whether you are an owner, estimator, or painter, everyone is following the same process. When a customer asks about the time, process, and products we will all be singing from the same hymn book.
What Makes for an Ideal Klappenberger & Son Franchisee?
If you are all about quality work and exceeding customer expectations, and are genuinely interested in discussing the possibility of building your very own business, look no further.
Qualifications For Position
Be Honest, Trustworthy, and of Outstanding Character
Be a High-Energy individual with a Strong Work Ethic
Have Excellent Customer Relations, Sales, and Managerial Skills
Have Excellent Communication Skills
Not Want to Rest on Last Years Salary, but Rather Want More
Possess Basic Business and Computer Skills
Prior painting or home improvement experience will be considered a plus, and we even offer a compelling program option for existing painting businesses. However, previous industry experience is not a necessity.
Of course, you should love working with people and pleasing customers! You will also need to meet all licensing and certification requirements in the area in which you operate, but don't worry, we can help you identify those requirements. We are looking for winners to join us, and help us take Klappenberger & Son to the next level. 
Next Step 
If you've got what it takes to meet the high standards of the Klappenberger & Son system and are ready to embrace it, take the next step by completing 
an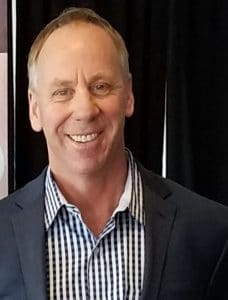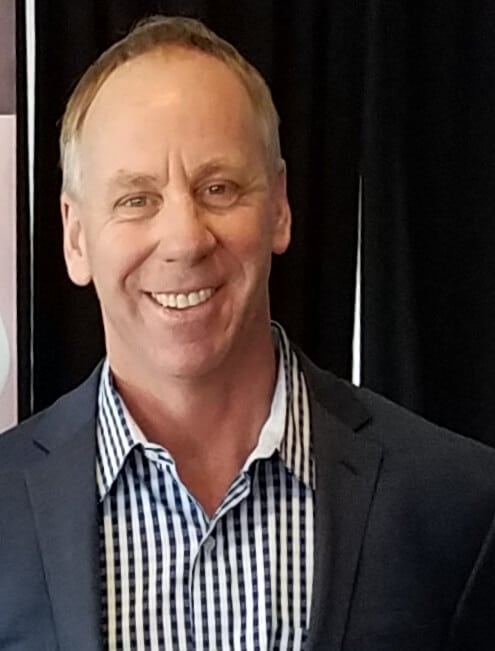 d submitting the enclosed confidential request form. Upon review, if we think you'd be a good match, we'll set up a meeting where we'll discuss the details about what it takes to be on your way toward operating your own Klappenberger & Son business.
We appreciate your interest in the Klappenberger & Son Franchise Program. We look forward to hearing from you!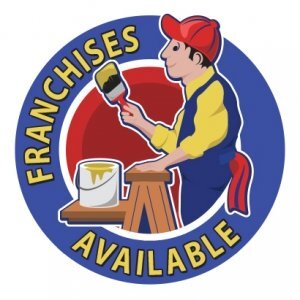 This information is not intended as an offer to sell, or the solicitation of an offer to buy a franchise. It is for information purposes only. An offer is made only by a Franchise Disclosure Document (FDD). Klappenberger & Son franchises will not be sold to any resident of any state until the offering has been exempted from the requirements of, or duly registered in and declared effective by, such state, and the required FDD (if any) has been delivered to the prospective franchisee before the sale in compliance with applicable law.
Currently, certain states regulate the offer and sale of franchises. In the U.S., states that regulate the offer and sale of franchises include California, Hawaii, Illinois, Indiana, Maryland, Michigan, Minnesota, New York, North Dakota, Oregon, Rhode Island, South Dakota, Virginia, Washington, and Wisconsin. If you reside in one of these states, or even if you reside elsewhere, you may have certain rights under applicable franchise laws or regulations.