Seventh Place – Color World House Painting
Color World HousePainting – has the smallest territories and the highest franchise fee.
Color World House Painting Additional Territory Chart

A 10% discount for additional territories is the lowest of the painting franchises.
Sixth Place – CertaPro
CertaPro – Does not have the smallest territories, but they do have the most restrictions.
Also, CertaPro does not give the franchisee exclusive rights to the territories.  
First, you can face competition from other franchisees and other affiliates or channels of distribution that they control. 
Furthermore, franchisees have no right to do commercial work in their territory unless they become certified to perform Commercial Services.
The certification comes with a $6,000 price tag.  If the franchisee elects not to get certified, another franchisee can do the work with no compensation to the franchisee's territory.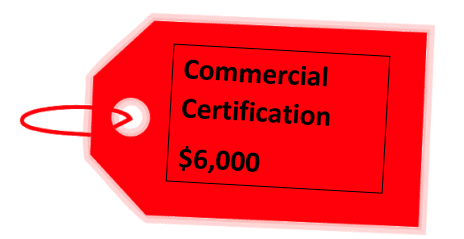 CertaPro does not mention the size of their territories in their FDD.  It states territories will be created before the signing and allocated by zip codes.  Also, there is no mention of what a second territory would cost.  This vagueness is not encouraging.  I have been able to surmise that the CertaPro Painting franchises in MD are between 150,000 – 250,000.
Fifth Place Fresh Coat Painting
Fresh Coat – With a territory of  (175,000 – 200,000), it is very conceivable that one might want some additional customers. 
Unfortunately, Fresh Coat charges $500.00 per thousand, which ties for second-most.
Another significant downside is, if your territory is outside your home or community, you will have to lease office space. This additional expense will affect your bottom line.
Fourth Place – Five Star Painting
Five Star Painting territory size (150k – 200k) is similar to Fresh Coat (175k-200k). A slightly more significant advantage would be in cases where the franchisee would like a larger territory. Five Star charges $200 per $1,000 people instead of $500 per 1,000.
Third Place Wow 1 Day Painting
Wow 1 Day Painting – divides their territories by households and call them sub-territories.  A painting franchisee starts with two sub-territories.  Additional sub-territories are 12k.  Territories are based on zip codes, but typical territory sizes are 200,000
Discounts for a second and third franchise are 20% and 50% off, respectively.
The downside:  Your sub-territory is not exclusive.  ITEM 12 of the FDD reads:

The non-exclusivity only extends to commercial accounts and not residential customers.  The franchisor will not open another Wow 1 Day Painting inside your territory. 
Second Place Territory – 360 Painting
360 Painting – Due to their larger territories than most (300,000 people) and reasonable charges for additional areas (.18-.20 per person), 360 Painting came in second place. The franchisor guarantees that at least 100,000 households will have incomes over $75,000.  These metrics should generate territories of approximately 300,000 people. 
First Place Territory Klappenberger & Son
Klappenberger & Son  –franchises are easily 2-3 times larger than the competitors making it the best value.   Furthermore, each person in a given area is between 6 and 11 cents.  The size of the Klappenberger & Son territory is so large that buying multiple territories is not necessary.  However, additional territories are only $20,000, which comes out to .04 per person.