Taking your military experiences and applying it to a franchise

Perhaps you have researched franchises for veterans. If so, you are not alone. In fact, despite veterans only being only 7% of the population, Veterans make up 14% of all franchises in the US.
Several significant advantages make veterans ideal franchisees. I'm assuming that you are a veteran who has always wanted to own your own business. And if so, then you probably have served our country for a decade or more, and it is time to focus on you and your family.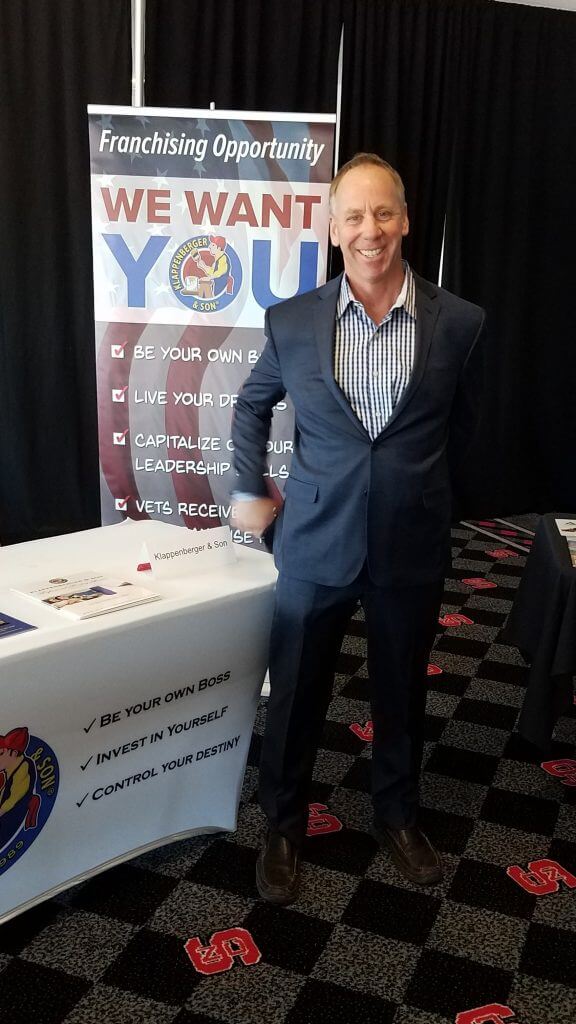 "Have you ever wanted to be your own boss?"


That is the first question I ask veterans when I attend Recruit Military
events across the country. The veterans who attend the events are looking for employment. However, I believe a veteran-run franchise makes perfect sense.
Why? Because discipline, willingness to follow a process, and leadership
development are the necessary tools to be a successful franchisee.
So when I ask, "Have you ever wanted to be your own boss?" About
70% of attendees say, "Absolutely! Doesn't everyone?"

That answer is music to my ears! And I agree. If you are going to work hard and sacrifice for someone, why not make that someone you!


Franchises for Veterans Opportunities
Today, there is a lot of franchises for veterans in the marketplace. And yes, I am one of those franchise opportunities. My company is called Klappenberger & Son, and we are painting and handyman company. But the truth is, the training you have received in the military can give you an upper hand in whatever franchise you choose.

Here are seven main reasons why franchise for veterans like you might make more sense than employment. The first two characteristics or traits listed below are what you bring to the table. The last
4 are exclusively what Klappenberger & offers and separates us from all other franchises.
Leadership
Following a process
Time
Klappenberger & Son 57% discounted franchise fee
Generous Territories
Klappenberger & Son $500,000 Guarantee
Reason #1
Why Franchises for Veterans Is a Natural Transition -Leadership
You can grow a franchise for a while with poor leadership, but it's only a couple of mistakes from failing. Leadership is nothing more than influencing others. As you know, the military invests many hours teaching,
developing leaders who then gone on to teach others. Why not take the leadership skills you have sharpened and apply it to franchise opportunities for veterans.

Reason #2
Why Franchising and Veterans Is a Natural Transition -Experience
If the military is about anything, it is about following processes.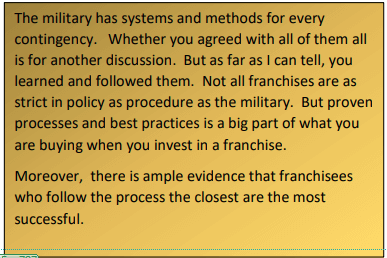 The military makes discipline a priority. Discipline can also be described as:
Determination
Balance
Self-Reflection
Self Control
Focus
Similar to the military, franchisors have systems and processes in place. Franchisors love having franchisees follow their proven processes. The franchisors have the structure and processes in place. It's like the franchisor built the car, and you are the driver.
Discipline is the bridge between goal and accomplishment – Jim Rohn
Resilience
Your service in the military has been full of ups and downs. Obstacles, roadblocks, perhaps horrific experiences that caused you to question everything. But you kept the mission at the forefront, your comrades over yourself. You understand the connection of trust and teamwork is linked together. And that it all starts with communication and intent. Having your own business will bring your experiences and knowledge out again. The relationship dynamics will stay the same, but the risks shift from lives lost to profits.
Whether you start your own business or buy a franchise, you will face hurdles and struggles. A franchise does not buy you the ability to avoid problems and challenges but rather a road map on how to get through them.
"I don't measure a man's success by how high he climbs, but how high he bounces when he hits rock bottom." – General Patton

#3 Time
If you are leaving the military and looking to franchise I'm guessing that you are older than your mid 20's. You are still in the prime of your life but you certainly are not a kid anymore. An advantage the franchising can offer is you should be able to grow a business faster and better than starting alone. After all, that is the entire point of franchising – having and following a proven system.

#4 Reduced Franchise Fees For Veterans
Our Low-cost franchise fee for veterans is far and away better than any other franchise in the painting and handyman industry.
Most businesses offer a 5-15% franchise veteran discount. We offer a 57% savings on the franchise fee for Veterans but only for a limited time.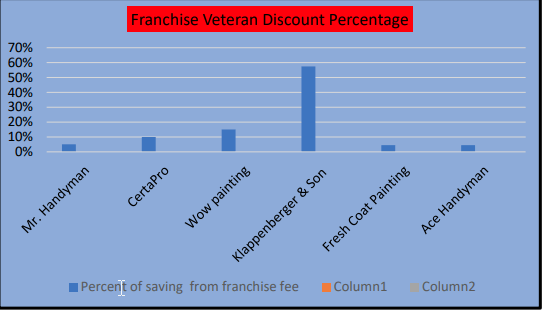 Klappenberger & Son is reducing its franchise fee for the next three franchises for veterans. The $27,000 discount franchise fee certainly constitutes a low-cost franchise for veterans. Unfortunately, 13 States are not eligible.
Reduced from $77,000 – $106,000.
The total investment is now $57,000 – $88,000
Why Do Veterans Operate 42% Of Our Franchises?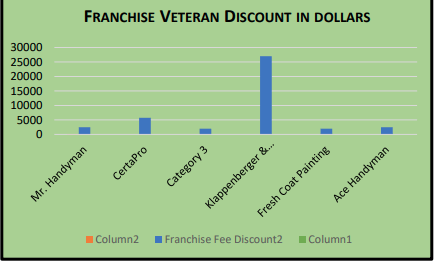 We believe that we are missing out on some awesome veteran franchisees.
Many highly qualified veterans have the drive but not the funds. If reducing our franchise fee helps attract terriffic candidates than it is a win win on both sides.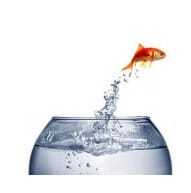 We understand how apprehensive it must feel about going from
the military to the private sector and starting your own business. It
can feel like a fish out of water. We are here to educate and walk
you carefully through what Klappenberger & Son offers.

A Franchise Designed for Veterans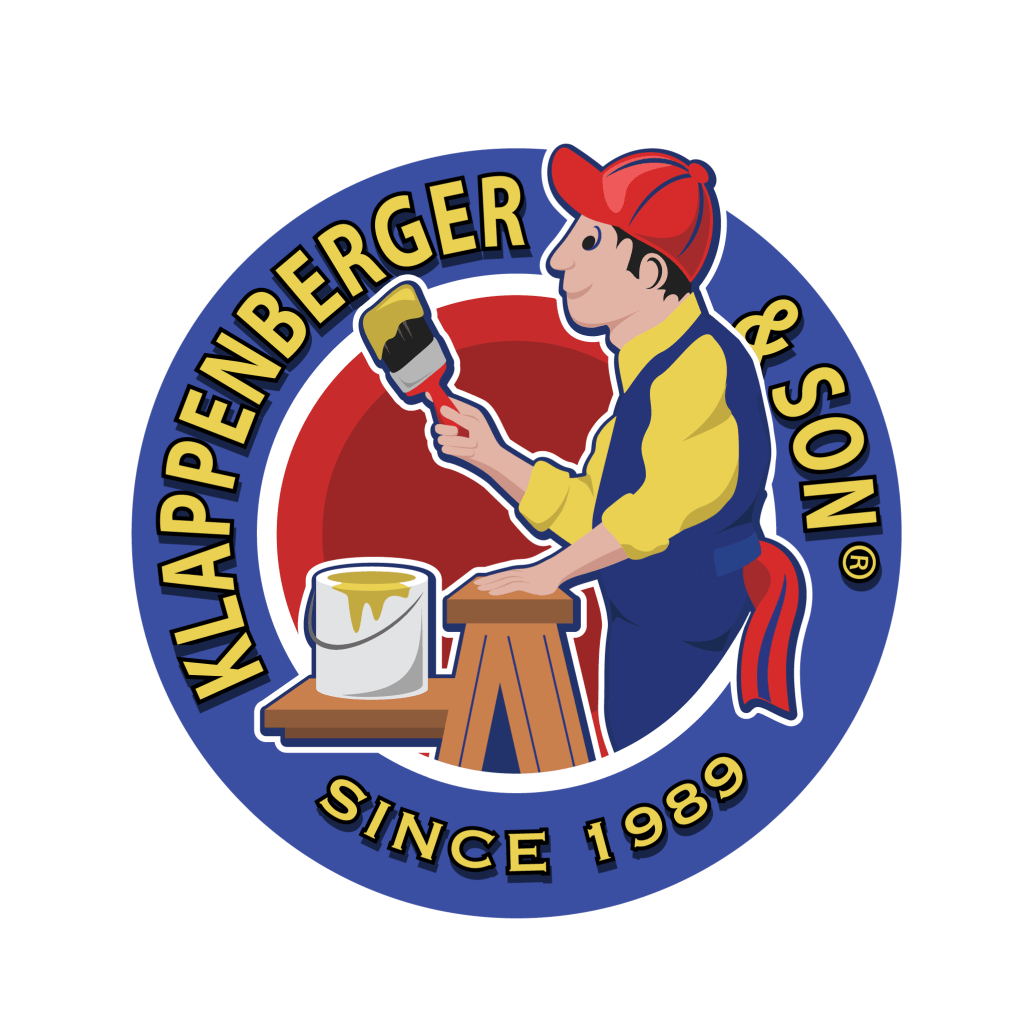 Klappenberger & Son is a recession-resistant painting and handyman
franchise. Forming the company in 1989, David Klappenberger launched
his first franchise in 2015. We created our franchise for veterans in
mind. Accurate, time tested procedures (30 years) and step by step
instructions.
Having the founder teach you the systems and processes to have your successful franchise is a real benefit. David Klappenberger built his business to be one of the largest in Maryland. His crews worked at
the Pentagon, Smithsonian, and even the White House. Having one on one training from someone who has done the work for decades is a real advantage.

#5 In-depth Processes Make Veterans A Natural Fit For Franchising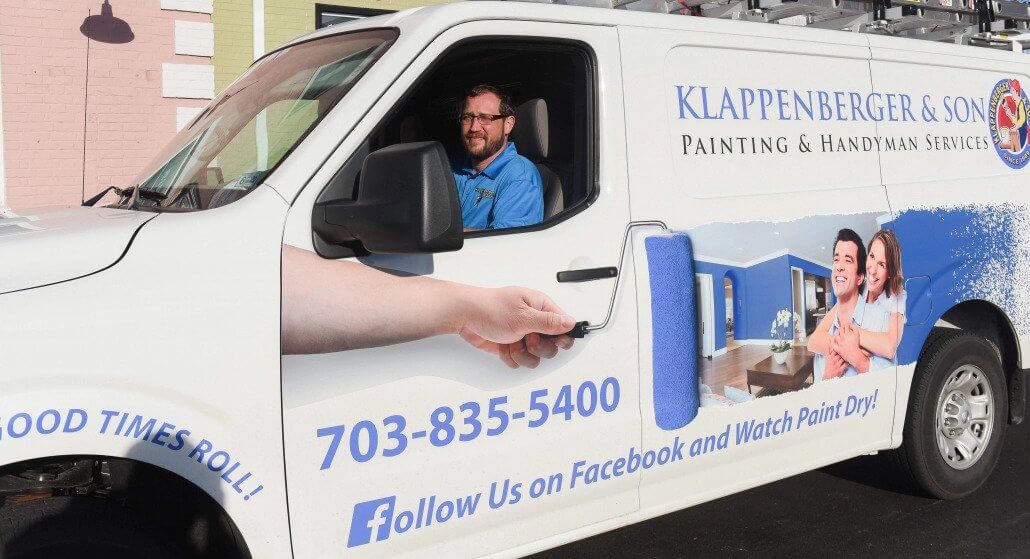 Klappenberger & Son training is six weeks long. Unfortunately, other home service franchises falls way short. Proper training is critical.
According to Franchise Help, most franchisors' training program is only one to two weeks.

In addition to the training being shorter, most of it is either virtual or at the corporate headquarters.

I honestly don't know why other training programs are so short. It seems short-sighted on the franchisors' part. Inadequate training will undoubtedly have the franchisee:
losing money on jobs
customer complaints
poor start
long learning curve
hurt the relationship between franchisee and franchise
just to name a few
Klappenberger & Son franchisees have six weeks of training, and the final two weeks are at the site of the franchisee's location. This is a tremendous advantage!
Six weeks of training will allow you time to learn, review, and absorb. It gives us a chance to develop a rhythm and flow of the processes from beginning to end.
We believe it is impossible to understand the painting and handyman
industry in a few short weeks. Even six weeks is challenging. That is why we still will spend a tremendous amount of time with you reinforcing the training you received until it becomes hibutual.


Do you like checklists?

The military is known for its checklists and procedures, and we are no different. We have a checklist for just about every contingency. From starting off small to growing your business at the level you want, we have the checklist ready for you.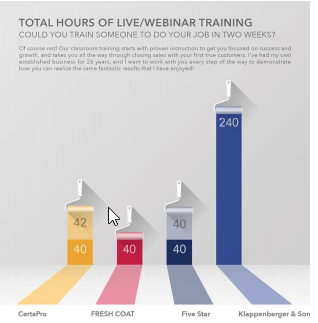 Reason #6 – Territory Size
Interestingly, most franchisors don't spend any time talking about the size of the territory. It just is what it is. We feel a little differently. We want our franchisee to be able to have a substantial size territory and then develop it.
You don't want to be competing for work with your franchisees. That is why our franchises are large enough to have 50 or more people working and grossing millions of dollars. You have to put in the work
and effort, but the territory can handle that kind of demand.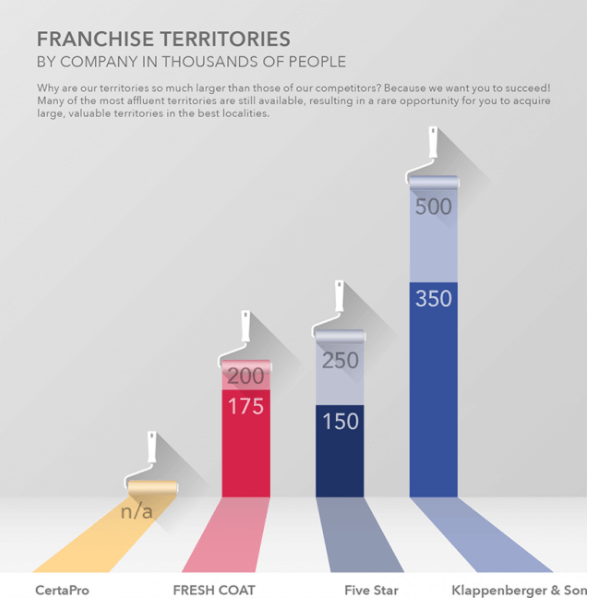 I grew most of my business in an area with a population of about 450,000 people. During the Spring, Summer, and Fall, we had 25-30 guys working and generated about 24,000 hrs of work. Though I was was one of the larger companies, by no means had I maxed out. I want you to have the same opportunity, and a large territory is beneficial.

Founder, David Klappenberger

Reason #7 The Guarantee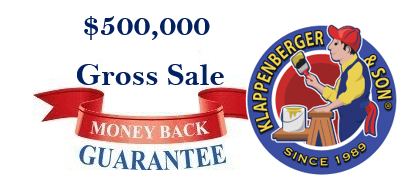 The leap of faith that is required to invest your saving and grow a business with any franchise takes a great leap-of-faith on the franchisee's part. Though none of our franchisees have closed, or filed bankruptcy, we offer a guarantee to our franchisees. Our guarantee is simple. Follow our marketing steps and if you fail to gross at least $500,000 in your first 20 months, we will refund your franchise fee in full.
Why are we the only franchise with a Guarantee?
We have done this for 30 years and know the business inside and out.  We will train and continue to mentor you. If you are willing to follow our process and don't achieve $500,000 in gross revenue, then our system has failed and we will refund your franchise fee in full.
Franchises For Veterans Adds-Up
The experiences, discipline, and leadership that acquired in the military makes franchises for veterans a natural fit. If you have ever wanted to have your own business, but preferred to follow a proven system instead of going alone, then franchising might make the most sense.
This is a brief introduction to the Klappenberger & Son franchise and what we offer.  There is much more under the hood that we can share.  Buying a franchise is not a 60-minute information gathering process.  For those who buy a franchise, there are many stages to go through.  Contacting us is the next step.  After that, you will receive some additional information, videos, and a courtesy call. 
If you are interested in a low-cost franchise, we have a franchise opportunity for veterans that might be for you.  The $20,000 discount is limited and will not last long. 
If you are not interested in our franchise opportunity for veterans, that's okay.  I encourage you to keep searching for one that fits you.  Vetfran has an extensive library of low-cost franchises for veterans and how to get loans for franchisees vets as well.