Franchise Guarantee
The Only Franchise with a Money-Back Guarantee!
Why does Klappenberger & Son we offer a franchise guarantee of $500,000 in gross sales? Because we are confident you will succeed through our system. Between our franchise training, marketing and system we provide an easy to follow marketing plan that guarantees $500,000 in gross sales by your 20 months. If you follow our marketing plan and fail to reach $500,000 in gross sales, we will refund your franchise fee in full. It's that simple!
Qualification For Franchise Guarantee
A franchisee must have a minimum of four "one on one" meetings each month for 20 consecutive months with prospects or companies that are:
Property Managers
Realtors (2 realtors max per month)
General Contractors
Also, Facilities Management personnel at
Hospitals
Assisted Living
Colleges
Private schools
Government Historical Restoration agencies
Most likely additional meeting(s) and several follow-ups will be necessary before a business relationship can begin. Therefore it is necessary to follow-up with emails and continued documented conversations.
Having multiple meetings and conversations with the same person only counts as one meeting.
However, if you are meeting or developing relationships with multiple people in the same organization each person does count toward reaching your goal of 5 per month.
Unfortunately, exceeding 5 meetings in a given month does not carry over to the next month. To qualify for a franchise fee refund requires a minimum of 5 new meetings per month and a demonstration of following-up. Many franchisees find that this task takes about 8-12 hours per week. Your results may vary.
Out of the 1000's of franchises for sale in the U.S., we are the only franchise that is willing to put our money where our mouth is!
Contact Us
Contact us to inquire about starting a franchise with us!
With over 30 years of experience and closing over 10,000 jobs, I promise if you follow our system your gross sales will exceed $500,000 in your first 20 months.
If not, I will refund your franchise fee in full! Look how simple and short my plan and guarantee is for you to have true independence, dreams come to fruition.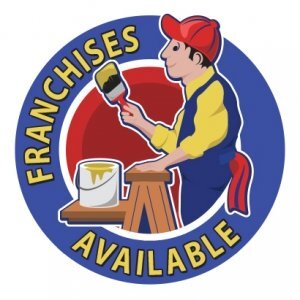 This information is not intended as an offer to sell, or the solicitation of an offer to buy a franchise. It is for information purposes only. An offer is made only by a Franchise Disclosure Document (FDD). Klappenberger & Son franchises will not be sold to any resident of any state until the offering has been exempted from the requirements of, or duly registered in and declared effective by, such state, and the required FDD (if any) has been delivered to the prospective franchisee before the sale in compliance with applicable law.
Currently, certain states regulate the offer and sale of franchises. In the U.S., states that regulate the offer and sale of franchises include California, Hawaii, Illinois, Indiana, Maryland, Michigan, Minnesota, New York, North Dakota, Oregon, Rhode Island, South Dakota, Virginia, Washington, and Wisconsin. If you reside in one of these states, or even if you reside elsewhere, you may have certain rights under applicable franchise laws or regulations.
Would you like more information on owning your own Klappenberger & Son Franchise Territory?
For more information on the Klappenberger & Son Franchise Opportunity, please request a Franchise Kit by completing the form below. To speak with someone immediately, please call 443 223-0645 and we'll connect you with our Franchise Sales Director.