FAQs About Franchising
FAQs about a Klappenberger & Son  Franchise
---
Why don't I start my own painting company rather than buy a franchise?
Of all the FAQs, this is the best is my favorite.
First, if you were to start your own painting company you would need virtually the same things: Truck, tools, insurance, license, and marketing material, website, social media, estimating software, and so much more.  Many of these items take years to properly develop and they are done and at your disposal.
Secondly, if you were going to start your own business wouldn't make sense to have a coach with 30 years of success!
---
FAQs: Do you help me find work?
Yes.   You will have your own website inside our website.  Leads will be automatically emailed to you.
---
FAQs of Training: Where does the training take place?
1 week in Severna Park MD
3 weeks Webinar
2 weeks in your territory
---
FAQs: Why is your training 6 weeks long and everyone else's is 2-4 weeks?
We don't think it is remotely possible to teach you everything you need to know about products, procedures, strategies, and leadership in a few short weeks.  Your success is in our best interest as well as yours. We want you as prepared and excited for success as possible.  Here is a short video of a new franchisee describing the training.
---
FAQ: Do I need any painting or handyman experience?
No.  None of our franchisees to date have had any prior experience.
We have over 42 training videos for you and your painters that will separate your practices from the competition.  We have outstanding estimating software and our own Price Guide Sheet that makes estimating easy and accurate. When training is done you will have a wealth of knowledge in the painting industry.
---
How soon can I expect to have steady work?
During training, we will be meeting new clients using several different techniques.  It's very likely that during training you will be giving estimates, and it is not uncommon at all to start jobs during training.  After training the growth of your company will depend on you. During training, we discuss what your goals are and what it will take to meet those goals.
---
Do I need commercial space?
We do not recommend getting commercial space.
---
What separates Klappenberger & Son from other painting franchises?
Our goal is to make you as profitable and successful as possible, and that means giving you the best possible support.
Our process is unique in that we have training videos on best practices, that customers will love.   Not to mention that our estimating software is accurate and makes estimating easy.
---
Can I do this part-time?
No, success is a full-time job in any business including this one!
---
Can I sell the franchise at some point?
Yes.  That is just one of the benefits of having your own business.  You control your destiny. Business can be sold to outsiders, family members, back to the franchisor, or to someone who is already working in the company.  See FDD for complete details.
FAQ: Is it possible to speak to some of the Klappenberger & Son Franchisees?
Absolutely! We will be happy to give you contact information at any time.
---
Can I buy two territories?
Our territories are so big that it is really not necessary. With territories that average around 400,000 – 600,000 people, there is plenty there for you to have the ability to grow this business very large.
_____________________________________________________________________________________________________________________________________________________
FAQ's About Cost: What is the franchise fee?
Veterans $40,000
All others $47,000
_____________________________________________________________________________________________________________________________________________________
What is the total start-up cost including the franchise fee?
Between $77,000-$116,000
---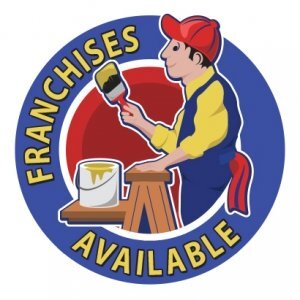 This information is not intended as an offer to sell, or the solicitation of an offer to buy a franchise. It is for information purposes only. An offer is made only by a Franchise Disclosure Document (FDD). Klappenberger & Son franchises will not be sold to any resident of any state until the offering has been exempted from the requirements of, or duly registered in and declared effective by, such state, and the required FDD (if any) has been delivered to the prospective franchisee before the sale in compliance with applicable law.
Currently, certain states regulate the offer and sale of franchises. In the U.S., states that regulate the offer and sale of franchises include California, Hawaii, Illinois, Indiana, Maryland, Michigan, Minnesota, New York, North Dakota, Oregon, Rhode Island, South Dakota, Virginia, Washington, and Wisconsin. If you reside in one of these states, or even if you reside elsewhere, you may have certain rights under applicable franchise laws or regulations.
Would you like more information on owning your own Klappenberger & Son Franchise Territory?
For more information on the Klappenberger & Son Franchise Opportunity, please request a Franchise Kit by completing the form below. To speak with someone immediately, please call 410-647-5700 and we'll connect you with our Franchise Sales Director.