Contact Us Today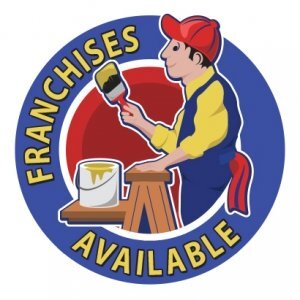 This information is not intended as an offer to sell, or the solicitation of an offer to buy a franchise. It is for information purposes only. An offer is made only by a Franchise Disclosure Document (FDD). Klappenberger & Son franchises will not be sold to any resident of any state until the offering has been exempted from the requirements of, or duly registered in and declared effective by, such state, and the required FDD (if any) has been delivered to the prospective franchisee before the sale in compliance with applicable law.
Currently, certain states regulate the offer and sale of franchises. In the U.S., states that regulate the offer and sale of franchises include California, Hawaii, Illinois, Indiana, Maryland, Michigan, Minnesota, New York, North Dakota, Oregon, Rhode Island, South Dakota, Virginia, Washington, and Wisconsin. If you reside in one of these states, or even if you reside elsewhere, you may have certain rights under applicable franchise laws or regulations.
Contact us today for a no-hassle friendly conversation!  
Contact us today for more information on owning your own Klappenberger & Son Painting and Handyman Company.
For more information on the Klappenberger & Son Franchise Opportunity, please request a Franchise Kit by completing the form below. To speak with someone immediately, please call 410-647-5700 and we'll connect you with our Franchise Sales Director.
Even if you contact us today, the process of buying a klappenberger & Son franchise takes weeks and more often 3-6 months.  The first step is just a quick conversation and gathering some materials to read and or watch.  There are in total about 6 steps and each one is designed to give the franchisee time to digest and understand the process.  We are only looking for the right fit and will not try to convince or pressure you into anything.  That is not how we operate.